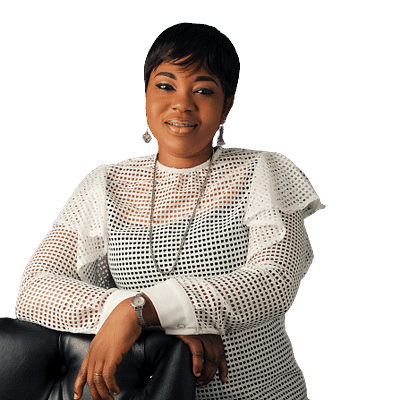 Meet Tunbi Olabisi
Tunbi is an experienced and licensed Human Resources Professional for over 15 years & a Relationship Specialist driven by a strong desire to help people develop healthy connections with themselves and others. No wonder, many have a strong impression about her as someone who is not just approachable, but also kind-hearted.
Tunbi has successfully completed Level 2 – Gottman Method Couple Therapy Course, a certified marriage mentor from the Marriage Mentoring Academy, Seattle; a certified counselor from Attitude Development International (ADI); a member of Counsellor Association of Nigeria (CASSON) & Africa Network of Professional Counselor (ANEPCO), Tunbi is also an associate member of Chartered Institute of Personnel Management (CIPM) & an associate member of Nigeria Institute of Training & Development (NITAD) and an alumnus of Daystar Leadership Academy (DLA), Tunbi studied Economics from the University of Ado-Ekiti, Ekiti State, Nigeria.
She is an experienced professional counselor and speaker with an intuitive and analytical approach to pre-marital and post-marital counseling, affair-recovery trained by The Gottman Institute. She's had outstanding results to show for this.
She is an author of Marital FirstAid a relationship guide for pre-marital and married people and Boy Meets Girl; a book that focus on teaching adolescents the basics of relationship.
A Faculty Member at ADI Counseling School, one of the Directors at Life & Relationship Synergy Ltd and currently work as the Lead Consultant at MarriageAid NG and she also serves as a Counseling Partner at Marriage Matters International
Her slogan in life is "life is all about relationships"